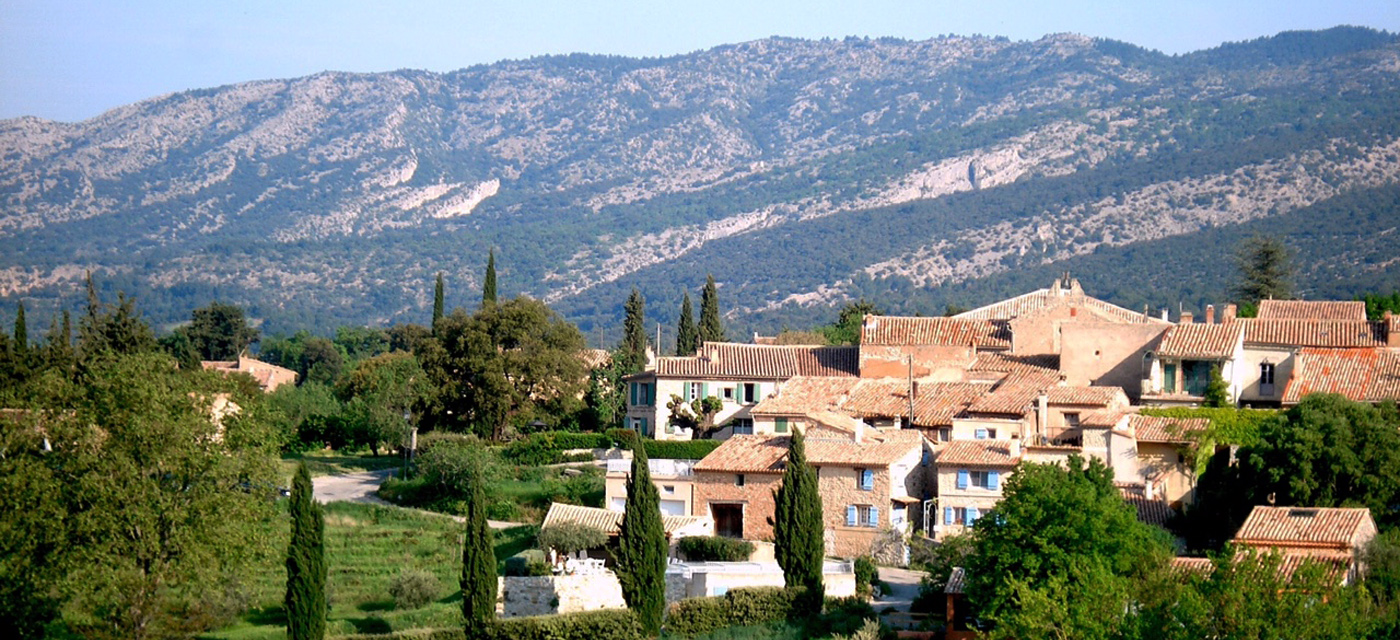 Location
Situated on the edge of the hamlet of Les Baux at the foot of Mont Ventoux, 3km from the lively village of Bédoin.
How to reach us
Plane: Nimes and Marseille airports (90 minutes), Beziers (120 minutes) and Avignon airport 40 minutes from Les Baux.
Car: Car hire available from airports, Avignon TGV or Avignon centre. Follow signs to Carpentras, then on to Bédoin and once through the village continue out of Bédoin on the D974 road to Mont Ventoux. The left turn off to Les Baux onto the D208 is clearly marked.
Train: Avignon TGV station is linked by local train to Carpentras (17km from Les Baux).
Bike: From Bedoin follow the D974 on the Mont Ventoux Road till you reach the sign for Les Baux on the D208 on your left. We have safe and secure bike space for you. Bikes can also be hired and repaired locally in Bedoin.